Essen Summer Academy 2022 Successfully Completed in July
Edited by:党办
Last updated:2022-08-01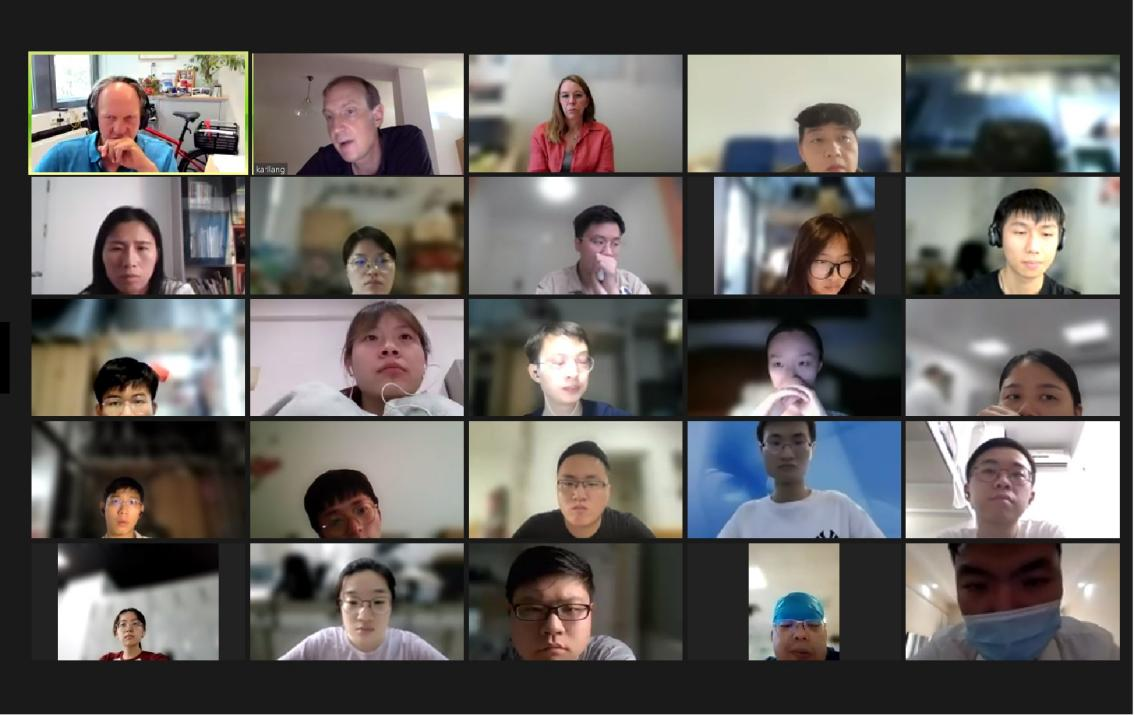 Online exchanges for the "Essen Summer Academy 2022" program
On 25 July, the "Essen Summer Academy 2022" was concluded successfully. It has been the ninth consecutive year that Sun Yat-sen Memorial Hospital, Sun Yat-sen University, has sent young doctors and medical students to participate in this two-week program, which is arranged by the University of Duisburg-Essen in Germany.
Given the global pandemic, this year's program was carried on virtually. SYSM Hospital representatives for 2022 include Tao Jun from the Department of Cardiovascular Surgery, Yu Tingfeng from the Gastroenterology Department, and Wang Zhixuan from the Department of Paediatrics. Other participants in the program were students and teachers from the School of Medicine of Sun Yat-sen University, the Union Hospital of Tongji Medical College of Huazhong University of Science and Technology, and the Shanghai Medical College of Fudan University.
The project took the University of Duisburg-Essen as a "cloud-based" camp and focused on the theme of "Infection and Immunity". The courses were delivered by more than 10 experts in the field, such as Prof. Ulf Dittmer, Prof. Mengji Lu and Prof. Sven Brandau, etc. Topics of the lectures ranged from regulatory T cells in viral infections, immune control and pathogenesis of hepatitis B virus infections, tumour immunology and immunotherapy, to calcium phosphate nanoparticles and their applications in medicine. Through these courses, participants enhanced their understanding of cutting-edge techniques in the field of biomedicine, while developing their research ideas and perspectives.
The medical summer camp continued to promote and strengthen the connectivity and exchanges between SYSM hospital and other high-level institutes home and abroad. Furthermore, it provides rare opportunities for young scholars to seek scientific advice from world-renown experts, while building an international platform to cultivate medical talents. (by Office of International Affairs)