UNIST Delegates visited SYSH
A six-people delegation from Ulsan National Institute of Science and Technology(UNIST)visited Sun Yat-sen Memorial Hospital,Sun Yat-sen University(SYSH) on December 4th and met with SYSH scholars and researchers of Medical Research Center for academic exchange and collaboration discussion.The delegation was led by Prof.Hyug Moo Kwon,head of School of Life Sciences and he was accompanied by his colleagues Dr.Whaseon Lee,Dr.Byoung Heon Kang,Dr.Chan Young Park,Dr.Jang Hyun Choi and Dr.Tae-Eun Park.The event was composed of lectures and exchange meeting,each was respectively chaired by Prof.Xiaoding Xu, Deputy Director of Scientific Research Department and Dr.Phei Er Saw,professor of Medical Research Center.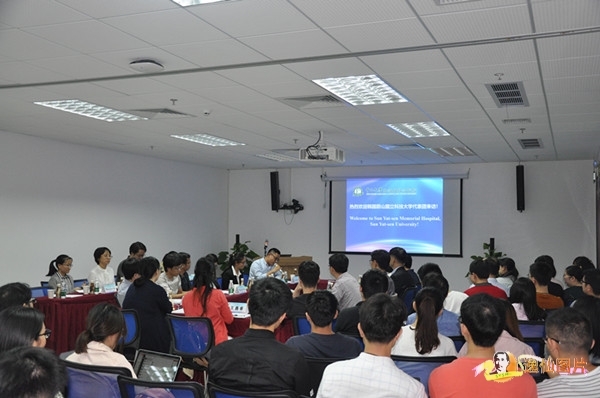 At the beginning of the lecture, Prof. Xiaoding Xu expressed his warmest welcome to the delegation and briefed the guests on the development of both institutions. He pointed out that, as a focal point of research development in Korea, UNIST has grown to a world-class university with state-of-the-art research facilities and elite research team.He addressed in expectation that hospital-level collaboration will be established in areas of talent exchange and projects cooperation by exploring collaborative opportunity between researchers of similar academic fields.
During the lecture, Prof. Hyug Moo Kwon mainly presented his studies on a role of TonEBP in hepatocellular carcinoma,and expressed his collaboration proposal on breast cancer metastasis surrounding TonEBP.On the other hand, Dr. Phei Er Saw focused on the application of various bioresponsive nano-delivery system to target and modulate tumor microenvironment for immunotherapy.The lectures provided novel ideas and innovative knowledge necessary for translation from academic theory into practice, which attracted nearly 80 audiences including doctors and medical students. Active discussions were also carried out afterward.
In the following discussion,both parties introduced the visions of development and their own strong medical areas, sharing many ideas in areas of onco-immunology,molecular and cellular biology,biotechnology,neurobiology,which laid a solid foundation for the future collaboration.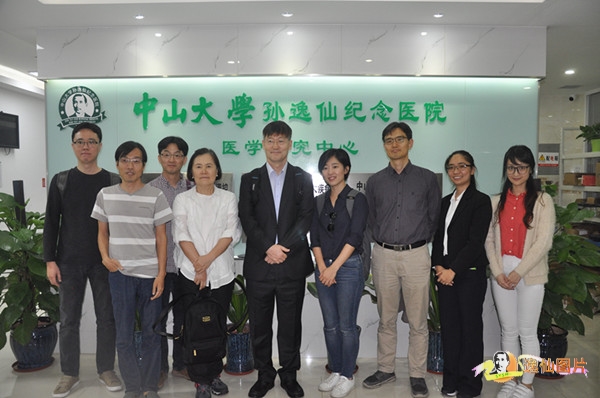 Established in 2009, Ulsan National Institute of Science and Technology(UNIST) has become one of the world's top universities with a rapidly growing reputation for its research and impact on a wide range of fields. It has won many large-scale national R&D projects and stood out as the only university in South Korea where 100% of lectures are conducted in English.UNIST ranks 22 in Asia in the latest subject ranking by Times Higher Education (2018).
Written by:the Office of International Affairs,Administration Department
Translated and Edited by: WANG Xinrui and WU Xue